The CUHK Bioethics (CUBE) Newsletter
CUBE is a medical student-teacher collaborative newsletter founded in June 2019, aiming to facilitate a continual and inclusive discourse on topics in clinical medicine, public health, and emerging technologies. Our objectives are to:
Raise awareness for ethical issues in Bioethics among medical students
Encourage and promote critical thinking and self-reflection on one's values
Support medical education at CUHK
We welcome all written works pertaining to biomedical ethics – it can be an opinion, memoirs, movie commentary, clinical reflective experience, history analysis, poem, or literature review.
---
Calling for Submission!
The team is now accepting submissions for the 4th Edition! We invite you to write on any topics about a moral or ethical dilemma. For example, public policy, global health, intervention, volunteering experience, commentary on emerging technologies, and current news.
Eligibility: Undergraduate Students from the following programmes: Biomedical Sciences, Chinese Medicine, Medicine, Nursing, Pharmacy, and Public Health, Community Health Practice, and Gerontology.
Reference Style: Vancouver Style
Word Count (minimum): English (800 words); Chinese (1,500 words)
Submission: https://forms.gle/gbsDVMY5RkHdvwCL7
Due Date: December 1, 2022 (Thursday)
---
Peer-Reviewed Process
Submission will go through a peer-review process, which allows an intellectual exchange between the editor and student writer.
---
Our Publications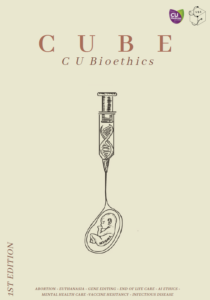 Themes

Abortion 
End-of-life Care
Gene Editing
AI Ethics
Mental Health Care
Vaccine Hesitancy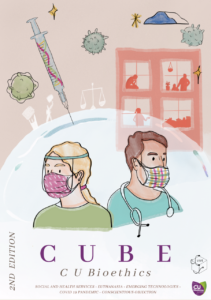 Themes

Social and Health Services
Euthanasia
Emerging Technologies
Covid-19 Pandemic
Conscientious Objection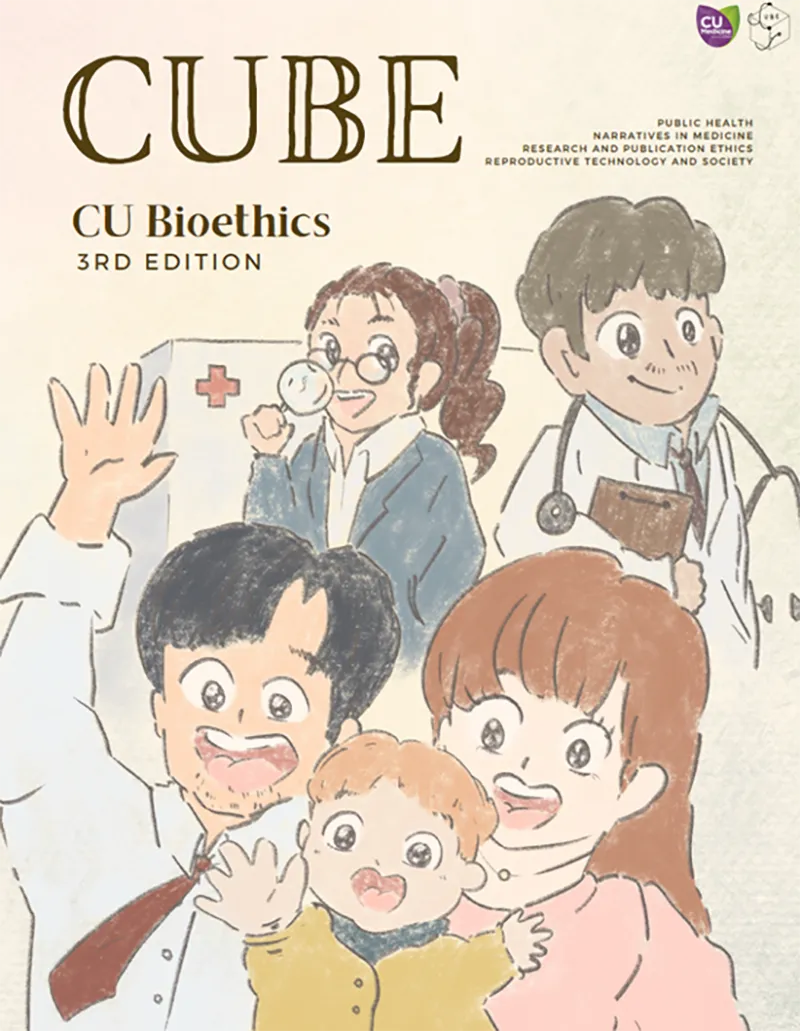 Themes

Public Health

Narratives in Medicine

Research and Publication Ethics

Reproductive Technology and Society
---

Where to get the hard copies? 
Faculty of Medicine Undergraduate Office, G07 BMSB
Student Common Area, BMSB, 3/F
Room 44072, Faculty and Planning Office, 2/F, Lui Che Woo Clinical Sciences Building, Prince of Wales Hospital
---

Where to find us? 
Email: cubioethics@link.cuhk.edu.hk
IG: cubioethics